Motor Trade Insurance
Protecting your whole business, not just your vehicle
Motor Trade Insurance is not just a legal requirement, but a public responsibility for those who service, test, scrap or sell vehicles.
The Insurance Centre can find you a comprehensive Motor Trade Insurance plan with access to a wide range of renowned insurers. This allows you to select from an array of different products in order to suitably insure your business.
Key Features
Business interruption
Personal accident
Plant inspection
Road risks
Wrongful conversion
Tools
Public/Employer/Product liability
Fleet Insurance
Comprehensive fleet cover in one package
If you have three or more vehicles or multiple drivers, then you could benefit from Fleet Insurance.
This policy will provide you with comprehensive financial protection and the flexibility to adapt alongside your growth. Fleet cover tends to be cheaper than insuring each car individually and has the potential to cover a range of vehicles from mini-buses to motorbikes.
Key Features
Windscreen
Public/Employer liability
Replacement vehicle
Loss or damage to your vehicles
Personal accident
Legal cover
Haulage Insurance
Keep your haulage business up and running
If your business involves transporting goods in a van or a lorry, you could benefit from Haulage Insurance.
It's important to determine which kind of work you carry out, as if you take out haulage insurance and are deemed to be working as a courier, your insurance may be void. Different providers have different definitions, therefore we will work with you to determine which applies to your business.
Key Features
Goods in transit
Breakdown
Business interruption
European cover
Courtesy vehicle hire
Driver's belongings
Windscreen cover
Public/Employer/Product liability
Tools/equipment
Public and Private Hire Insurance
Coast through the process of finding great insurance
We can help keep taxi drivers/chauffeurs on the road with a suitable and affordable policy, by arranging Public and Private Hire Insurance designed to protect you, your licence and your vehicle.
We'll source specialist products from a wide range of insurers to ensure your minibus, black cab or taxi fleet is suitably covered.
Key Features
Public and employer's liability
Liability cover
Personal accident/injury
Breakdown
Legal expenses
Loss of earnings
Levels of Vehicle Cover
There are three levels of vehicle cover you can choose from:
Third party only
Your legal liability for injury or damage you or permitted drivers may cause to others as provided by Third Party cover.
Third party, fire and theft
Fire and theft cover to your car and your legal liability for injury or damage you or permitted drivers may cause to others as provided by Third Party Fire & Theft cover.
Comprehensive
Loss or damage to your car through accident, fire or theft and legal liability for injury or damage you or permitted drivers may cause to others as provided by Comprehensive cover .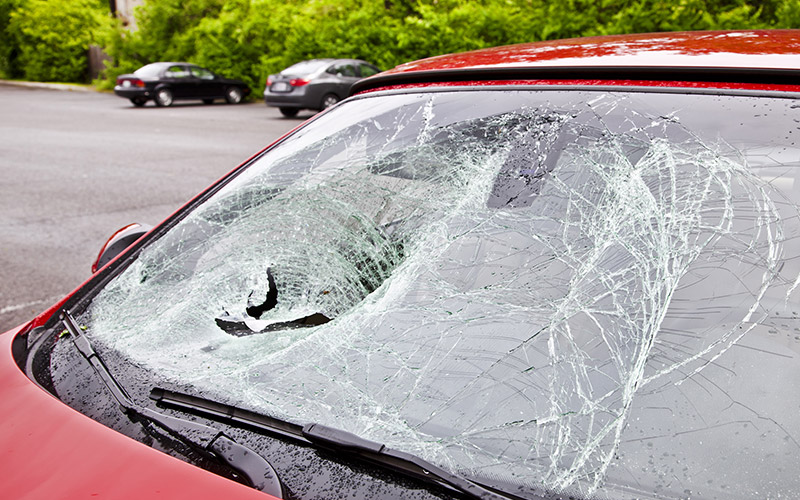 Want to extend your coverage even further?
You could benefit from additional cover such as Breakdown, GAP or Excess Protection.
What type of liability cover do you need?
There are three main types of liability cover
Liability cover protects companies and its members against liability claims made against them for damage or injury to people or their property. It covers the cost of areas such as defence, legal costs and legal payouts.
Public Liability
Public Liability insurance isn't a legal requirement, although some local authorities might require you to have it. Its purpose is to cover any damages awarded to a member of the public due to an injury or damage to their property caused by you or your business.
Employers' Liability 
If you employ one or more members of staff, you are legally obliged to take out Employer's Liability Insurance for a minimum of £5m. This will cover you if an employee or ex-employee make a claim for illness or injury caused by your business, including compensation costs and legal fees.
Product Liability 
If someone, or their property, has been damaged or injured by a product sold by your business, they have grounds to make a claim against you. Even if the product wasn't manufactured by your business but includes the name of your business or if you have repaired/refurbished it, you may still be liable.
What's the difference between Public and Private Hire Insurance?
The type of taxi you run will make a difference towards the policy you need.
Private Hire Insurance covers taxis which can be pre-booked or booked at a taxi rank, they cannot be hailed in the street.
Public Hire Insurance covers taxis which can also be pre-booked, or booked in a taxi rank however they CAN be hailed in the street. These are often referred to as 'black cabs'.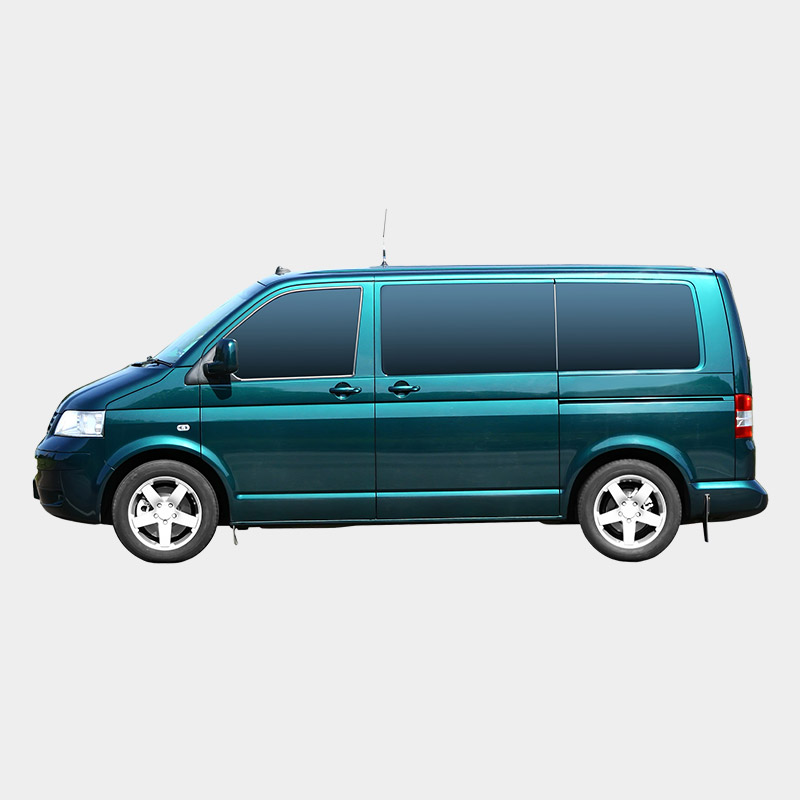 How could I reduce the cost of my Fleet Insurance?
Overview
If you have the correct security, staff and procedures in place, you could benefit from reduced premiums for your Fleet Insurance.
Fit your vehicles with dashcams
Keep vehicles parked safely overnight
Employ drivers with clean records
Conduct risk assessment
Invest in GPS tracking software
Additional Cover
This will cover the gap between the value of the car when you bought it and the value it has when you make the claim.
This covers you in the event you break down at home or on the road – giving you access to roadside assistance and recovery.
This covers the cost of the excess you agree to when you take out insurance for your car.
We have been using The Insurance Centre for a good number of years and they have always offered very competitive prices and they also answer any questions and queries efficiently.
Being able to call or visit the office has meant I've not had to spend time trying to contact insurance companies, which has enabled me to concentrate on other areas of our business.
I highly recommend this company and wouldn't consider using anywhere else for our insurance needs. They are centred around customer care and the dedicated team are friendly, approachable and highly professional.
TIC are a company that care and they always go the extra mile.
Lancaster
|
The Insurance Centre has provided insurance services to our company for a number of years. Their approach to customer service is incomparable, with expert advice and the most competitively priced policies to suit our business needs.
The support continues all through the insurance process from obtaining the initial quotations, changes to the cover during the term of the policy and providing assistance during accidents and claims. The Insurance Centre responds promptly and professionally to any communication.
We would highly recommend the company to anyone who is looking for a helpful, friendly, proactive and efficient approach to insurance services.
| Bay Scaffolding Ltd
I found The Insurance Centre a great company to deal with when sourcing my combined brewery and tap room insurance policy.
Suzanne's advice was second-to-none, her attention to detail and tenacious approach meant that I was covered when my business was ready to open at a premium that was the most competitive amongst the quotes I had obtained. I will definitely be working with The Insurance Centre again in the future.
Carnival Brewing Company
|
Ourselves and a number of our extended family members have used The Insurance Centre for the past 30 plus years for both our business and personal insurances. Nothing is too much trouble and all our queries are dealt with swiftly. We could not recommend them highly enough.
High Net Worth and Property portfolio client
|
Frequently Asked Questions
Is Public Hire Insurance more expensive then Private Hire?
Due to a large amount of their working lives spent in urban built-up areas and the pitfalls surrounding this, Public Hire Insurance premiums tend to be a little more. However at The Insurance Centre we aim to source great rates for either.
What's the difference between private and commercial van use?
Private van use is considered as any social activity in which you use your van, this could involve going camping, surfing, meeting friends or visiting your allotment. If it isn't considered as work then its private van use.
However, if you commute to at least ONE place of work in your van, then you could require insurance for commercial van use. It's also interesting to note that if you use your van to sell at a car boot sale on a weekly basis, you will also need commercial van insurance.
Commercial use is typically using your van for work purposes, under any context including transporting tools, trading, couriering and haulage.
Can I cover my personal vehicle under the Fleet policy?
Directors of a company can cover their personal vehicles under a fleet policy, as long as they are directly registered to the directors in question.
Will my Commercial Motor Insurance include breakdown cover?
If you require breakdown cover, it can be included as a feature of the policy. The beauty of these covers is that they are flexible so to a degree, you can pick and choose the features that are relevant to your business.
If I travel to Europe, will I still be covered by my Haulage Insurance?
Yes! If you require European Cover as part of your Haulage Insurance, The Insurance Centre can certainly sort that for you.
Get a quote
Simply include your details and message in this form and we will be in touch as soon as we can. Please do not submit any sensitive information.
* Required