Tradesmen Insurance
Protecting you against the unique risks to your trade
We work with tradesmen who are self-employed, limited companies and partnerships to secure them suitable policies. There are a number of risks tradesmen can be subject to, including public/employee liability claims, fire or storm damage and stolen or damaged tools.
In the event of business interruption, we can cover you for loss of revenue, rental income and additional staff costs.
Key Features
Public/ Employers' liability
Personal accident
Goods in transit
Tools
Plant and machinery
Contract works
Business interruption
Legal expenses
Computer/Laptop
Public Liability Insurance for Tradesmen
Public liability insurance protects tradesmen in the case that your work harms a member of the public or damages their personal property.
This type of insurance is particularly important for tradesmen as they often work in the public domain or in people's homes/work premises.
If the nature of your work and the tools/materials you use have the potential to cause harm to the public and their property, it's wise to ensure you have public liability insurance at the very minimum.
This is true whether you're a nationwide company or a small local business.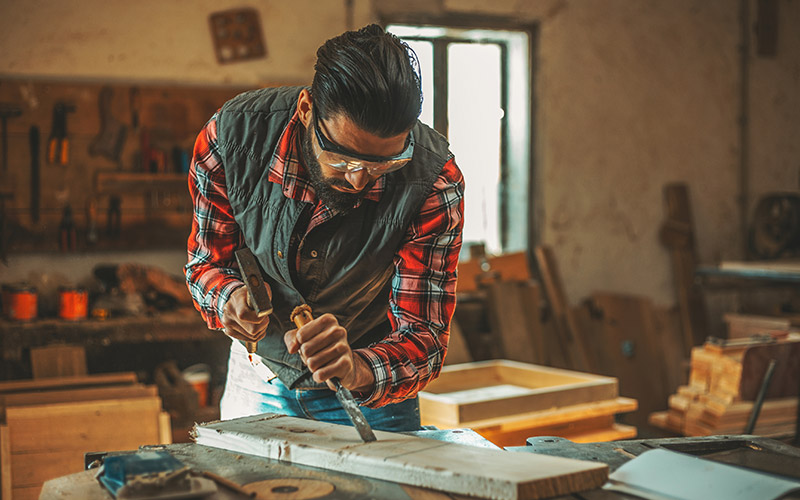 Are you prepared in the event of an accident or injury? 
Personal Accident Cover will protect you against the loss of income and potential medical costs in the event of an accident or injury putting you out of action.
Safeguarding against tool theft
Tradesmen are often reliant on their tools and equipment in order to carry out their work fully and effectively.
In the event of tool theft, not only can you lose the financial value of your equipment, but the interruption to your business could mean cancelling/delaying jobs until you source new equipment.  We take a look at how best to protect your tools and equipment against theft.
On-site tools
Store your tools in an area which can be secured overnight, rather than leaving them out on-site. Ensure your staff are all prepped with the knowledge and training to secure the tools they work with. It may be helpful to consider a 'check in, check out' procedure, so each member of staff is accountable for the tools they use.
Locks & security
It's wise to invest in heavy-duty locks to keep your tools safe. Try to secure your equipment in the manner it's intended to be secured. It may be worth investing in security measures like CCTV, alarms and motion sensitive lighting as this will not only help you identify the perpetrator following the theft but may also act as a deterrent to potential thieves.
Tools in vans
Think about how you store your tools in vans as the harder they are to access, the less attractive they are to thieves. Thieves are becoming increasingly fond of the 'peel and steal' technique, where they simply use brute force to open sliding doors with only their hands. The best way to counteract this is to get your van reinforced and park with your sliding door against a wall to limit access. It's best not to leave your van unattended for a long period of time and if possible, empty it of all tools overnight.
Identification
It's best to mark your property so that you can identify them should they be found following a theft. You can do this simply with either paint, permanent marker or UV pen and you could even etch it into the tool itself. Keep a note of the serial numbers of your tools and equipment and keep them stored in an inventory.
Common insurance claims
We take a look at the most common insurance claims made by Tradesmen.
The most common of all insurance claims made by tradesmen is covering claims made against for Damage to Property. This could be anything from a plumber causing a flood within a home or faulty wiring resulting in a fire. The potential cost of these claims can skyrocket dependent on the severity of the damage and the impact it has had.
Employee Accidents come a close second, as tradesmen often work in environments with a higher risk. Employers are required to meet the current health and safety regulations and if it seems that they have failed to meet these, they may face hefty compensation claims for their employees.
The third most common claim is Stolen Tools. If a worker is left without their tools and equipment, it's likely they won't be able to complete a job fully and efficiently. These can be expensive to replace and can't always be sourced immediately which could cause disruption to the business.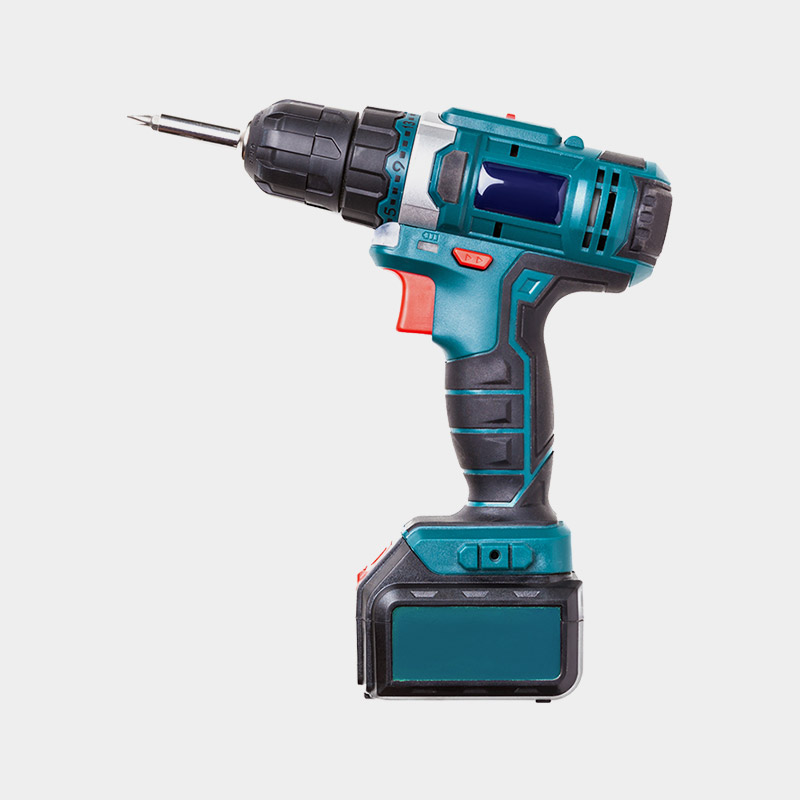 Tips for keeping happy clients
Overview
When running your own business or representing a wider enterprise, there are certain things you can do to keep your clients on board. Not only will this reduce the chance of any difficulties down the line but may ensure they will recommend you going forward. The power of word of mouth can be more important than you think.
Keep prices fair
Give a clear breakdown of costs
Stay realistic with deadlines
Maintain contact
Keep clients in the loop
Take input from your clients
Stick to deadlines
Follow up regularly
Swearing on the job
Being late
Turning up ill-presented
Over-promising
Leaving a mess
Asking for cash upfront
Leaving a job unfinished
Ignoring your phone
Different types of Tradesmen Insurance
Public Liability Insurance protects you against claims made against your business if a member of the public suffers an accident/ injury or their property is damaged due to your work.
You can build your Business Insurance from a range of different covers to suit the unique needs of your business. This means you're left with a policy which is fully suited to you and you're not paying for something that you don't need.
If you hire one or more members of staff, you will legally be obliged to take out Employer's Liability Insurance. This covers you if an employee makes a claim against your business in the event of an accident or injury.
If your business uses their own machinery or a plant that you've hired, it's wise to take out Plant & Machinery Insurance in the event that they are damaged, lost or stolen.
Cover your Tools and Equipment against damage, loss and theft so your business can get back up and running as soon as possible.
We have been using The Insurance Centre for a good number of years and they have always offered very competitive prices and they also answer any questions and queries efficiently.
Being able to call or visit the office has meant I've not had to spend time trying to contact insurance companies, which has enabled me to concentrate on other areas of our business.
I highly recommend this company and wouldn't consider using anywhere else for our insurance needs. They are centred around customer care and the dedicated team are friendly, approachable and highly professional.
TIC are a company that care and they always go the extra mile.
Lancaster
|
The Insurance Centre has provided insurance services to our company for a number of years. Their approach to customer service is incomparable, with expert advice and the most competitively priced policies to suit our business needs.
The support continues all through the insurance process from obtaining the initial quotations, changes to the cover during the term of the policy and providing assistance during accidents and claims. The Insurance Centre responds promptly and professionally to any communication.
We would highly recommend the company to anyone who is looking for a helpful, friendly, proactive and efficient approach to insurance services.
| Bay Scaffolding Ltd
I found The Insurance Centre a great company to deal with when sourcing my combined brewery and tap room insurance policy.
Suzanne's advice was second-to-none, her attention to detail and tenacious approach meant that I was covered when my business was ready to open at a premium that was the most competitive amongst the quotes I had obtained. I will definitely be working with The Insurance Centre again in the future.
Carnival Brewing Company
|
Ourselves and a number of our extended family members have used The Insurance Centre for the past 30 plus years for both our business and personal insurances. Nothing is too much trouble and all our queries are dealt with swiftly. We could not recommend them highly enough.
High Net Worth and Property portfolio client
|
Frequently Asked Questions
Will my tools still be covered if I leave them on-site?
Your tools may be covered if you have taken reasonable steps to secure them and have security measures in place. If it can be proved that the tools were easily accessible to the public and have then been stolen, there may be an issue with any claim attempts.
Why do I need Tradesmen Insurance?
There are a number of risks with any business, but with the nature of work conducted by tradesmen, some of these risks are even more prevalent. If legal action is taken against you for any reason, the costs can quickly rise and it's essential to ensure you're covered on such an occasion. We would recommend that Public liability be the minimum requirement for any tradesman and similarly, it is a legal requirement to have Employers' Liability cover if you have one or more employee's.
Am I covered if I have an accident at work?
If you take out cover which includes Personal Accident cover, this will provide cover in the event of a physical injury or permanent disability.
Get a quote
Simply include your details and message in this form and we will be in touch as soon as we can. Please do not submit any sensitive information.
* Required