Farm Combined Insurance
Comprehensive cover for your farm, in one simple policy
We will work with you to establish your line of farming in order to arrange a policy tailored to your business.
We understand that the requirements of an arable farmer will differ significantly to those of a dairy farmer, which is where Farm Combined Insurance steps in. Its flexibility ensures it's suited to a wide range of farms which means you won't end up paying for something you don't need
Cover includes
Machine breakdown
Environmental liability
Farm buildings and contents
Personal Accident
Business interruption
Livestock insurance
Public/Employers/Product liability
Farm Vehicle Insurance
Keeping your farm vehicles up and running
Specialist vehicles need more than standard Commercial Vehicle Insurance.
You can choose between comprehensive, third party only or third party fire and theft cover along with liability protection in the event of an accident.
Farm Fleet Insurance
If you have multiple vehicles on your farm, we can organise fleet cover which ensures all your vehicles are insured under one policy, rather than having to source insurance for each vehicle individually. This can cover your private, commercial and agricultural vehicles, together with any trailers, ploughs or other ancillary equipment on or off your private farmland.
Livestock Insurance
Safeguarding your livestock
Protect your cattle, sheep, pigs and even alpacas against circumstances which are beyond your control.
With Livestock Insurance you can extend the care for your animals when they're home or abroad, so you're not landed with costs associated with problems that may come up in the future.
We can help you protect your animals in the event of:

Disease
Infertility
Mortality
Theft
Straying
Speak to our team at The Insurance Centre to find out more about how you can cover your livestock and what this protection entails.
Farm Building/Contents Insurance
Providing protection for your home, barns and outbuildings
Farms are often home to a range of structures which shelter livestock, valuable equipment and tools, machinery and vehicles. In the event of a storm, fire or flood, this could compromise the integrity of these buildings and damage both the buildings themselves and the contents inside.
The Insurance Centre can help you protect your home, farm buildings and the contents inside them. You will also be covered in the event an employee or a member of the public suffers an injury in circumstances relating to one of your buildings.
Specialists in farming insurance for over 20 years
Covering the farmers of the North-West and beyond 
We can provide a robust and comprehensive cover for your individual farming requirements and with a farmer in the midst of our team of specialists, we're suitably equipped to get to the roots of what you need.
We're even willing to go the extra mile and visit your farm to ensure to help us get clear vision of your insurance requirements.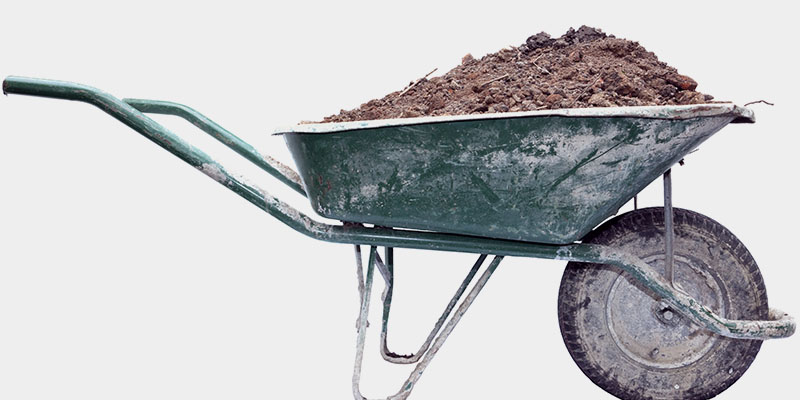 Are you looking to cover your farm for diversification ventures such as children's parties or school trips?
We can help arrange cover for non-standard activites on your farm for when you're looking to branch out.
Farm Combined Insurance
Assessing the risks on your farm
Risk Assessment is important and you are expected to take reasonable measures to minimise risks in your workplace. There are online forms/guides to help you do this, as well as training courses and guidance from Health and Safety Executive (HSE).
Recognising any potential hazards
The HSE website can help you with this. Walk around your farm, talk to your workers and look at it from all angles.
Identifying those at risk
Consider who can be harmed by any hazards you find, would it be your employees, members of the public or even your livestock?
Consider how to deal with individual risks and take action
Go through every risk you have identified and take note of how you can either eliminate or reduce them. Ensure you have control over every risk.
Keep a record of your findings and put precautions in place
Once you've noted how to control the risks, take action to put these steps into place. Make sure your staff are fully aware of these too.
Regularly review, update and improve
Things are always changing and moving in the rural industry, therefore you need to make sure you keep up with the changes in your farm as these can bring new risks.
The Rural Protect Scheme
You can benefit from Rural Protect, a bespoke management liability policy designed to protect your rural business
Drawing on 20 years of experience of the issues facing the rural community
The Rural Protect scheme has been developed by the Rural Insurance specialists at HB underwriting in partnership with AXA, who found that regular agricultural insurance does not provide the level of cover required for the modern rural business.  This policy covers a number of risks which may not necessarily be covered otherwise.
Offering Three Levels of Comprehensive Cover
Overview
With Rural Protect, the same level of protection offered is the same for farm partnerships, sole traders and directors of limited companies.
This includes:
Personal liability – Covers for incidents where you are legally responsible
Company liability – Covers for incidents where your company is legally responsible
Employment practice liability (optional) – Covers employers for claims made against them by employees
Covers Defence Costs from all UK Enforcement Agencies
This policy covers all fees of defending your business from all UK regulators, including the cost of investigation, prosecution and warnings.
Including: 
HMRC
HSE
VOSA
UK Border Agency
Companies House
Environment
DVSA
Police
RSPCA
Forestry commission
Support and Cover for Disputes
This policy can offer support and cover in a wide range of legal matters/disputes with third parties. This could include suppliers, completion, neighbouring farms, customers, employees, shareholders, creditors and landlords.
With this policy, both investigation and defence costs are covered, plus awards. The fees for professionals such as forensic accounts and mechanics used during the investigation and defence process will also be covered.
Features include: 
Single farm payment appeals
Pollution clean-up costs up to 25k as standard
Employment tribunals
HR
Taxation
Health and safety
Cyber Liability
Pursuit cover – legal costs of you pursing a third party
Rent arbitration dispute
Employee theft/dishonesty
Civil action – from neighbouring farms to suppliers, employees and customers
Pension administration
Additional Features
With Rural Protect, you will have access to support from leading law firm rradar, an award-winning legal team who will be there each step of the way.
24/7 crisis support line
Advice and guidance from specialist lawyers
Legal representation
Face-to-face and telephone legal advice available
Access to PR expertise and costs in the event of an incident
After putting your time and energy into defending your business against a liability claim, we want to make the process of making a claim simple and fair.
'Any One Claim' Limit of indemnity
Quick, efficient quotes and simple proposal form
We have been using The Insurance Centre for a good number of years and they have always offered very competitive prices and they also answer any questions and queries efficiently.
Being able to call or visit the office has meant I've not had to spend time trying to contact insurance companies, which has enabled me to concentrate on other areas of our business.
I highly recommend this company and wouldn't consider using anywhere else for our insurance needs. They are centred around customer care and the dedicated team are friendly, approachable and highly professional.
TIC are a company that care and they always go the extra mile.
Lancaster
|
The Insurance Centre has provided insurance services to our company for a number of years. Their approach to customer service is incomparable, with expert advice and the most competitively priced policies to suit our business needs.
The support continues all through the insurance process from obtaining the initial quotations, changes to the cover during the term of the policy and providing assistance during accidents and claims. The Insurance Centre responds promptly and professionally to any communication.
We would highly recommend the company to anyone who is looking for a helpful, friendly, proactive and efficient approach to insurance services.
| Bay Scaffolding Ltd
I found The Insurance Centre a great company to deal with when sourcing my combined brewery and tap room insurance policy.
Suzanne's advice was second-to-none, her attention to detail and tenacious approach meant that I was covered when my business was ready to open at a premium that was the most competitive amongst the quotes I had obtained. I will definitely be working with The Insurance Centre again in the future.
Carnival Brewing Company
|
Ourselves and a number of our extended family members have used The Insurance Centre for the past 30 plus years for both our business and personal insurances. Nothing is too much trouble and all our queries are dealt with swiftly. We could not recommend them highly enough.
High Net Worth and Property portfolio client
|
Frequently Asked Questions
Am I covered for game bird shooting on my land?
Cover can be provided for game bird shooting. Just make sure it's made clear you need this when we source your policy.
I am looking to use my land for commercial use such as camping, nature walks and school visits – will I be covered for this?
Yes, a lot of farmers we work with diversify their land and we can offer you protection for things like camping in tents/caravans/huts, cycling, walking, school trips and even farmer's markets.  Just let us know what you want to do and we'll let you know what cover can be provided.
My farm is over 1000 acres, can you still arrange insurance for me?
Of course. We can arrange insurance for farms of all sizes.
How do I determine how much cover I need for my farm?
You will need to complete a risk assessment of your farm, which we can help with at The Insurance Centre, to  provide an insight into how much cover you need. This would cover factors such as the type, size and scale of your farm and the business activities undertaken.
Get a quote
Simply include your details and message in this form and we will be in touch as soon as we can. Please do not submit any sensitive information.
* Required