Motor Insurance
Getting your Motor Insurance into gear
Motor Insurance can protect you and associated third parties against financial cost, in the event of an accident, fire or theft. It's a legal requirement, with Third Party Cover being the legal minimum cover. If you choose to drive a car which is not insured, you will be breaking the law and you could be fined and/or disqualified from driving.
You can talk to our advisers at The Insurance Centre to find the Motor Insurance product which is right for you. We will search through a wide range of large UK providers to negotiate the right policy for you and your vehicle.
Optional Features 
Breakdown cover
Courtesy car
Excess protection
GAP
Legal expenses
Motorcycle Insurance
Burn some rubber, without burning your cash
Like Motor Insurance, Motorcycle Insurance is a legal requirement if you intend to ride your motorcycle on the road and the same penalties apply if you're caught riding an uninsured vehicle. However dependent on the amount you use your bike, either recreationally or on a daily basis, this will affect your insurance premium.
You can talk to our advisors at The Insurance Centre to find the Motorcycle Insurance product which is right for you. We will search through a wide range of large UK providers to negotiate the right policy for you and your bike.
Optional Features 
Breakdown cover
Courtesy bike
Excess protection
GAP
Legal expenses
Caravan Insurance
Protecting your 'home-away-from-home'
Whilst it isn't a legal requirement, it's advisable to protect your caravan in the event of things like vandalism, theft and flooding. Caravan Insurance covers the caravan itself in case of damage and the majority of its contents. We can also source cover for any luxury items or high-end electrical appliances kept in your caravan.
If you already insure your home or vehicle through The Insurance Centre, get in touch with our team to see how quick and easy it is to obtain a quote for Caravan Insurance.
Key Features
Removal & recovery
Liability
Emergency accommodation
Contents
Applicable to hosted accommodation
Levels of Vehicle Cover
Third party only
Your legal liability for injury or damage you or permitted drivers may cause to others as provided by Third Party cover.
Third party, fire and theft
Fire and theft cover to your car and your legal liability for injury or damage you or permitted drivers may cause to others as provided by Third Party Fire & Theft cover.
Comprehensive
Loss or damage to your car through accident, fire or theft and legal liability for injury or damage you or permitted drivers may cause to others as provided by Comprehensive cover .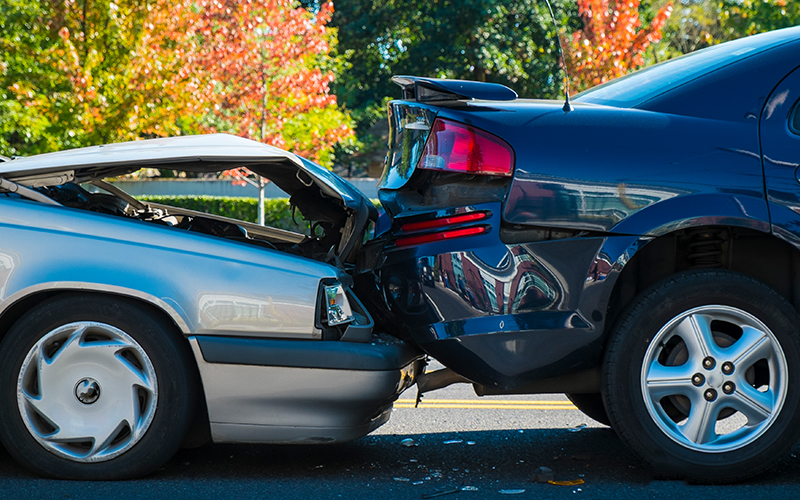 Are you a learner driver, a new driver or a student?
For more information, to get a quote or even for immediate cover, click the link below.
What factors can affect your Motor Insurance premiums?
You may be surprised at what's affecting your quote
From your postcode to your age, check out some common factors insurers take into account when providing you with a quote.
Age
Younger drivers usually attract higher premiums, yet you may find rates drop drastically once you turn 25. The elderly are also considered higher risk drivers.
Location
Where you live can drastically affect your insurance premiums. Those living in a rural town may get a quote of nearly half those living in a city centre.
The type of vehicle you drive
Both car type and engine size can have a significant impact on your insurance quote, generally the higher the car's worth or risk, the higher the premium.
Number of years driving/miles driven per annum
How long you've driven for plays a part in deciding your insurance premium and how many miles you drive per annum also has an effect. Experienced drivers who drive infrequently may find they have lower premiums.
Driving history
Any penalties, including speeding offences will bump-up your insurance premiums.
Credit/Claims history
Insurers will look at your credit history as well as previous claims before deciding how much of a risk you pose.
No Claims Bonus
As a driver's number of years having made no claims increases, they'll often find their premium decreases.
Learner Driver Insurance
Ensure you're covered whilst learning the ropes
If you're a learner driver practicing in someone else's car whilst you get the hang of things, you could benefit from Learner Driver Insurance.
This is a fully comprehensive policy which ensures that the owner of the vehicle can be safe in the knowledge that, if something should happen, their vehicle and any third parties affected will be covered without affecting their No Claims Bonus.
This provisional policy can last 30, 60 or 90 days, with the option to be extended.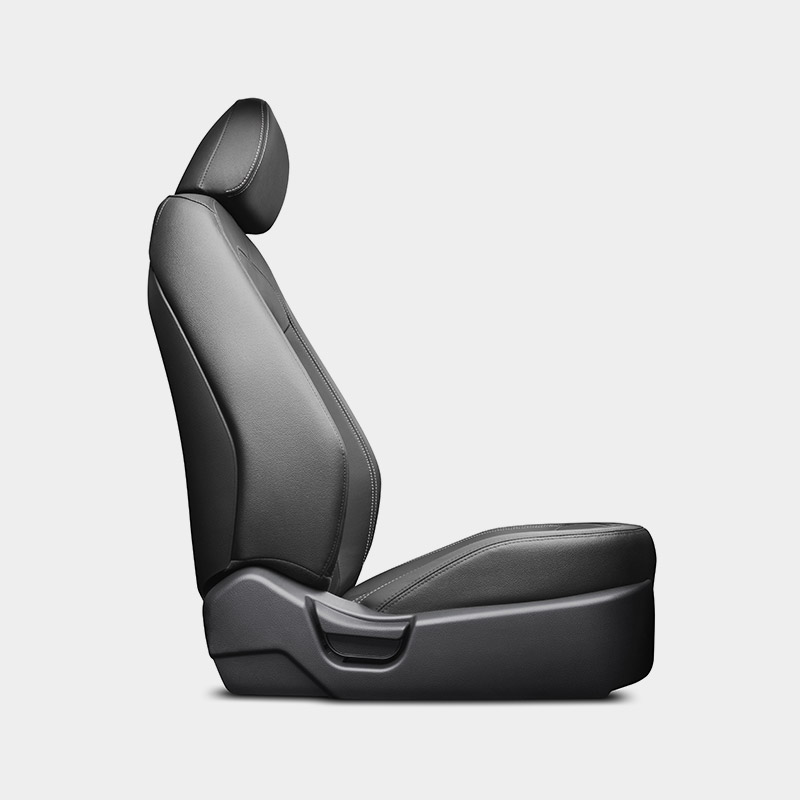 Reducing your insurance premiums
There are a number of factors which affect your insurance premiums, such as location, age and engine size.
Some of these are out of your control, yet there are other ways to potentially reduce your Motor Insurance premiums.
Avoid commuting
Secure your car overnight
Increase your voluntary excess
Pay annually
Build up a No Claims Bonus
Don't guess your annual mileage
Additional Cover
This will cover the gap between the value of the car when you bought it and the value it has when you make the claim.
This covers you in the event that you break down at home or on the road – giving you access to roadside assistance and recovery.
This covers the cost of the excess you agree to when you take out insurance for your car.
We have been using The Insurance Centre for a good number of years and they have always offered very competitive prices and they also answer any questions and queries efficiently.
Being able to call or visit the office has meant I've not had to spend time trying to contact insurance companies, which has enabled me to concentrate on other areas of our business.
I highly recommend this company and wouldn't consider using anywhere else for our insurance needs. They are centred around customer care and the dedicated team are friendly, approachable and highly professional.
TIC are a company that care and they always go the extra mile.
Lancaster
|
The Insurance Centre has provided insurance services to our company for a number of years. Their approach to customer service is incomparable, with expert advice and the most competitively priced policies to suit our business needs.
The support continues all through the insurance process from obtaining the initial quotations, changes to the cover during the term of the policy and providing assistance during accidents and claims. The Insurance Centre responds promptly and professionally to any communication.
We would highly recommend the company to anyone who is looking for a helpful, friendly, proactive and efficient approach to insurance services.
| Bay Scaffolding Ltd
I found The Insurance Centre a great company to deal with when sourcing my combined brewery and tap room insurance policy.
Suzanne's advice was second-to-none, her attention to detail and tenacious approach meant that I was covered when my business was ready to open at a premium that was the most competitive amongst the quotes I had obtained. I will definitely be working with The Insurance Centre again in the future.
Carnival Brewing Company
|
Ourselves and a number of our extended family members have used The Insurance Centre for the past 30 plus years for both our business and personal insurances. Nothing is too much trouble and all our queries are dealt with swiftly. We could not recommend them highly enough.
High Net Worth and Property portfolio client
|
Frequently Asked Questions
What can I do to reduce my Motor Insurance premium?
There are a few ways you can reduce your premium. Things like keeping a low annual mileage, maintaining a No Claims Bonus of five or more years, limiting the number of people on your policy – especially young drivers, increasing your voluntary excess and improving the security of your car, can all drive down your premium.
Why should I use The Insurance Centre instead of finding Motor Insurance through comparison sites?
When buying a car, most drivers don't put as much thought into their insurance as they do when choosing the car and will often look for the cheapest option over the relevance of the policy to them. Our team at The Insurance Centre will search through a selected panel of UK insurance companies and over 300 insurance schemes to find a policy which will offer you a suitable level of cover at the right price.
It can sometimes be a frustrating and difficult process making a motor claim or a change to your policy. With The Insurance Centre, if you need to amend your Motor Insurance policy, pay a renewal premium or discuss a claim, our friendly experts will be on-hand at our offices in Lancaster and Knott End to quickly deal with your query.
How are Motor and Motorcycle Insurance premiums calculated?
These premiums are calculated based on a number of different factors and are dependent on the cover you require. Your premiums will vary based on factors such as your age, the car you drive, your No Claims Bonus, the size of your car's engine, the age of the car, your annual mileage, where the car is stored overnight and the location the car will mainly be kept.
I'm a learner driver with my own car, do I need a special type of insurance?
As a learner driver driving your own car, you would need to insure this with standard Motor insurance. If you're driving a friend or family member's car, you might want to consider a Learner Driver Insurance policy. We can provide both of these at The Insurance Centre and advise you on any further queries you may have whilst on your learning journey.
Isn't my caravan covered by my car insurance policy?
Sadly, no. However if you are towing your caravan on the road, your caravan will be covered for Third-Party Liability Cover. This means that if your towing vehicle is involved in an accident affecting a third party, the insurance will cover the cost for any damages to the third-party but any damages to the caravan will not be covered.
I'm thinking about going electric, how would I go about insuring my electric car?
This is a valid question, considering we will no longer be able to buy new petrol/diesel cars from 2040. It's certainly feasible to insure an electric car however at the moment it does, as standard, cost more to insure than an average car. That being said, more and more people are going electric so as with anything new there will hopefully come a point where the gap between electric and non-electric cars premium costs balance out. If you want a no-obligation quote from The Insurance Centre for your electric car, get in touch via the contact form below.
Get a quote
Simply include your details and message in this form and we will be in touch as soon as we can. Please do not submit any sensitive information.
* Required