Property Owners Insurance
Safeguard your properties with tailored cover
Property owners in Lancaster and further afield own properties in a number of forms with various purposes. No matter the size of your property portfolio, whether you own a retail estate or rent out a sole property, we can arrange cover to suit you.
Lancaster's rental market includes many students alongside business and other residential tenants. Our cover accounts for different tenant types such as students who may not represent a long-term tenancy or a business tenant who is considered a lower risk but operates from a listed building.
Key Features
Theft and malicious damage
Building and contents
Liability
Fire
Flood and storm
Liability
Accidental damage
Is your property unoccupied?
If your property is left empty for more than 30 days, Unoccupied Property Cover could benefit you.
This cover will last over a limited period and can cover you in the event of liability, fire, flood or storms, malicious damage and escape of water.
You can even determine the level of cover you need based on the risk level and the length of time the property will remain unoccupied.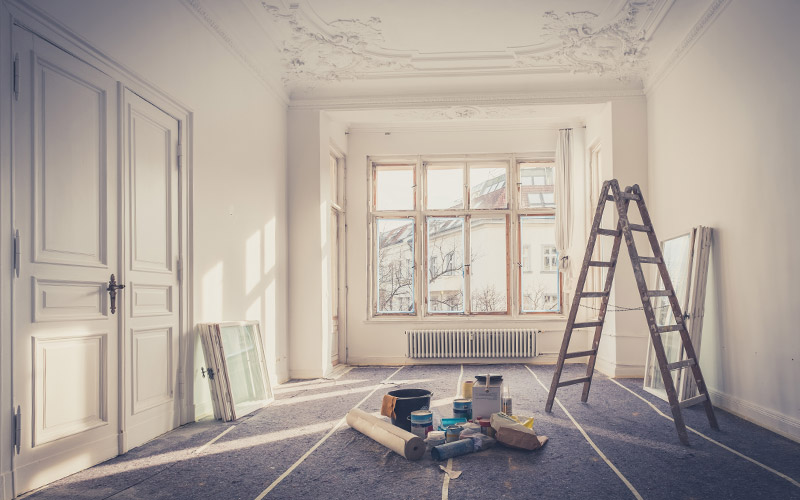 Safeguarding your unique properties
We can provide cover for holiday homes, non-standard properties, listed buildings and thatched roof homes.
Keeping your tenants on side
There are things you can do to keep your tenants for longer
If you want to ensure you keep your tenants for longer periods, you should ensure you demonstrate due care and attention toward them and the property they occupy.
Respond in a timely manner
Communication is key for property owners. If you ignore your tenant for weeks on end when they come to you with a concern, they will be less inclined to renew their tenancy. Even if you can't do anything immediately, acknowledge their concerns and give them an idea of a timescale just to keep them in the loop.
Keep the rent fair
If the price is right, tenants will be more likely to stay in your property. If they can find a similar property in the location for cheaper they may be tempted to stray.
Consider pets
With many landlords putting an outright ban on pets, you would do well to consider them on an individual basis. If your tenant has kept the property well maintained, paid rent on time and asks if their pet can stay in the house, it may be worth giving them a chance.
Respect their privacy
Although you may feel that you should be able to access your property as and when you need to, unexpected visits don't often go down well with your tenants. You should aim to give them at least 48 hours notice, however, the longer notice you give the better. However, that's not to say that absence is the best policy, you should aim to visit every six months to address any maintenance issues and check in with your tenants.
What are the challenges faced by today's landlords?
From tenant disputes to safety issues, check out these common issues faced by property owners
With new regulations, stricter rules and an increased focus on fire safety, landlords are constantly faced with new issues. We take a look at problems landlords are currently being met with and how to tackle them.
High tenant turnover rates
The search for tenants can be a stressful one. Once you've advertised, got references and drawn up a contract, doing it all again in six months is not ideal. This can be addressed by conducting full checks on your tenants, while ensuring you keep your price competitive and treat your tenants well.
Payment arrears
If your tenant can no longer pay rent, they have the right to remain in the property until they are evicted by courts – a potentially lengthy process which could leave you out of pocket in the meantime. Unpaid rent isn't covered by insurance as standard, however, landlords could consider taking out Rent Guarantee Protection if this problem occurs.
Housing and planning act
With increased regulations in place, if a landlord is not going through an estate agency it can be a mammoth task ensuring they comply with all areas of this legislation. These have come into place to target against rogue landlords, so shouldn't affect you if you're doing things by the book. Make sure to keep up-to-date with any changes and ensure you deal with issues in a timely manner.
Fire safety
Landlords should ensure they understand their responsibilities, comply with relevant fire safety regulations and ensure full fire risk assessment and prevention measures. To stay up to date with fire safety, landlords can take an online course launched by the Residential Landlords Association (RLA), helping you comply with regulations and providing tips to improve fire safety in your properties.
Are you undervaluing your property?
Underestimating the rebuild cost of your property
Are you in danger of getting caught out?
When you take out property insurance, you will be asked to provide a figure for the amount it would cost to completely rebuild your property should it get completely destroyed.
Your insurer won't pay out over this amount, which means that if you underestimated it on valuation, you will be left having to make up the rest of the cost yourself.
The reason people are often caught out is due to not putting the work into getting a correct estimate from the beginning.
You will need to consider a number of variables from materials used to cost of labour and special requirements. If you don't think you can work out the costs yourself, ensure to seek expert advice to get a correct rebuild valuation for your property.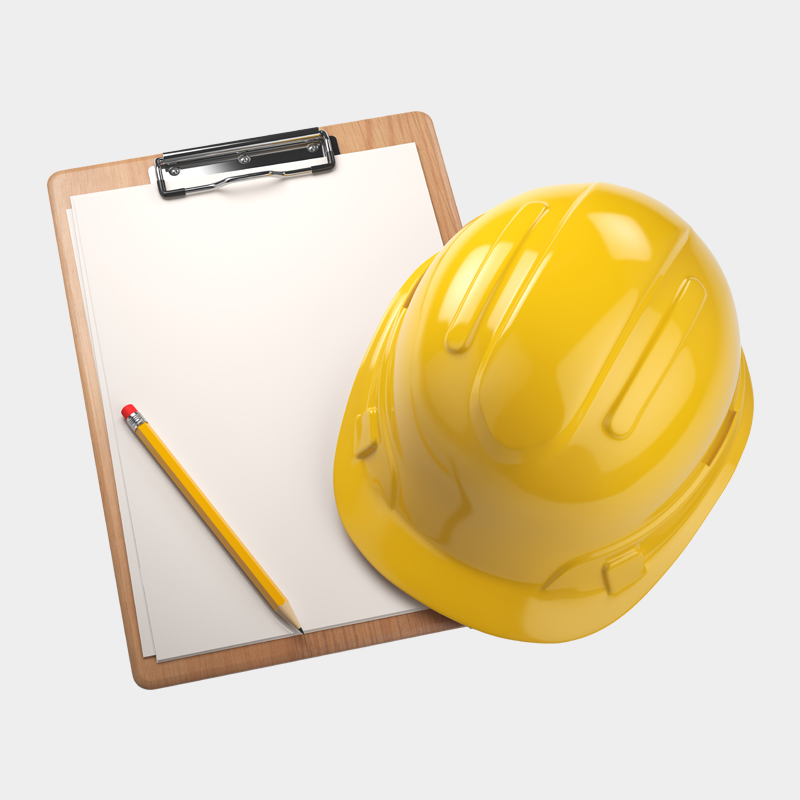 Landlord maintenance
What you can do to avoid problems down the line
Having measures in place to make sure your property is fit for use and conducting background checks on your tenants will help ensure you don't miss anything from the outset.
Health and safety is an essential consideration when maintaining your properties, both to comply with current regulations and to ensure your tenants are living in a safe environment.
Carry out essential repairs
Conduct full checks on potential tenants
Choose your tradesmen carefully
Make sure you're properly insured
Check any white goods are safe
Maintain smoke alarms
Additional Cover
You may need additional cover if you host HMO properties (Houses in Multiple Occupation), which contain separate rooms but have shared bathroom and dining areas.
If your property is unoccupied, it's worth considering additional Unoccupied Property Cover to protect it against risks such as vandalism and fire.
If you have five or more properties, you can get these covered under one policy in order to save time and paperwork.
We have been using The Insurance Centre for a good number of years and they have always offered very competitive prices and they also answer any questions and queries efficiently.
Being able to call or visit the office has meant I've not had to spend time trying to contact insurance companies, which has enabled me to concentrate on other areas of our business.
I highly recommend this company and wouldn't consider using anywhere else for our insurance needs. They are centred around customer care and the dedicated team are friendly, approachable and highly professional.
TIC are a company that care and they always go the extra mile.
Lancaster
|
The Insurance Centre has provided insurance services to our company for a number of years. Their approach to customer service is incomparable, with expert advice and the most competitively priced policies to suit our business needs.
The support continues all through the insurance process from obtaining the initial quotations, changes to the cover during the term of the policy and providing assistance during accidents and claims. The Insurance Centre responds promptly and professionally to any communication.
We would highly recommend the company to anyone who is looking for a helpful, friendly, proactive and efficient approach to insurance services.
| Bay Scaffolding Ltd
I found The Insurance Centre a great company to deal with when sourcing my combined brewery and tap room insurance policy.
Suzanne's advice was second-to-none, her attention to detail and tenacious approach meant that I was covered when my business was ready to open at a premium that was the most competitive amongst the quotes I had obtained. I will definitely be working with The Insurance Centre again in the future.
Carnival Brewing Company
|
Ourselves and a number of our extended family members have used The Insurance Centre for the past 30 plus years for both our business and personal insurances. Nothing is too much trouble and all our queries are dealt with swiftly. We could not recommend them highly enough.
High Net Worth and Property portfolio client
|
Frequently Asked Questions
Do I need to arrange Contents Insurance for a rented property?
It's the duty of your tenants to arrange Contents Insurance for their own possessions if they require it. However, if you're letting out a furnished house, it's wise to take out Contents Insurance as part of your Property Owners Insurance. This will not cover your tenant's possessions, but it will cover you for furnishings, fixtures and garden items. This will also protect you in the event of malicious/accidental damage from your tenants.
Instead of Property Owners Insurance, why can't I just take out standard Home Insurance?
Property Owners Insurance covers you for a wide range of eventualities such as loss of rent and liability which means the cover will be more relevant to your circumstances. Most standard Home Insurance policies would not cover you in the event that you lease out your property to a tenant and therefore may not pay out in the event of a claim. Speak to a member of our team at The Insurance Centre to determine if Property Owners Insurance is right for you.
Can I cover DSS and student properties?
Yes, we will be able to find cover for DSS and student properties.
Get a quote
Simply include your details and message in this form and we will be in touch as soon as we can. Please do not submit any sensitive information.
* Required