Microbreweries Insurance
Find microbrewery insurance that's crafted to you
For both budding and seasoned microbrewery owners, it's important to find protection that has been designed specifically with your unique risks in mind.
At The Insurance Centre, our specialist team can help you get a policy which supports your business both now and in the future. We can help cover your business for both your stock and equipment, as well as any diversification activities you run such as tours and delivery services.
Key Features
Non-standard buildings insurance
Public, Product and Liability cover
Trade events
Beer festivals, markets etc
Brewtap/Taproom cover
Brewery plant and equipment
Accidental contamination of brewing stock
Accidental loss or damage for machinery and contents
Business interruption
Loss of Income following contamination of yeast cultures
Goods in transit
Product recall
Loss of licence
Exporting to the EU
Protection for beer festivals and events
Many microbreweries seek out opportunities to showcase their offering and sell stock at different events, festivals and trade shows across the country.
While some offer limited insurance as part of the stand package, that doesn't often provide the extent of coverage that you need, and many trade shows expect you to prove a certain level of cover in order to exhibit in the first place.
At The Insurance Centre, not only are we dedicated to working closely with your business in order to ensure you have the right level of protection for the events you attend, but we are also committed to providing a continued service. This means that if you ever need to check your cover for a particular event or activity, you just need to contact us and we will talk you through everything you need to know.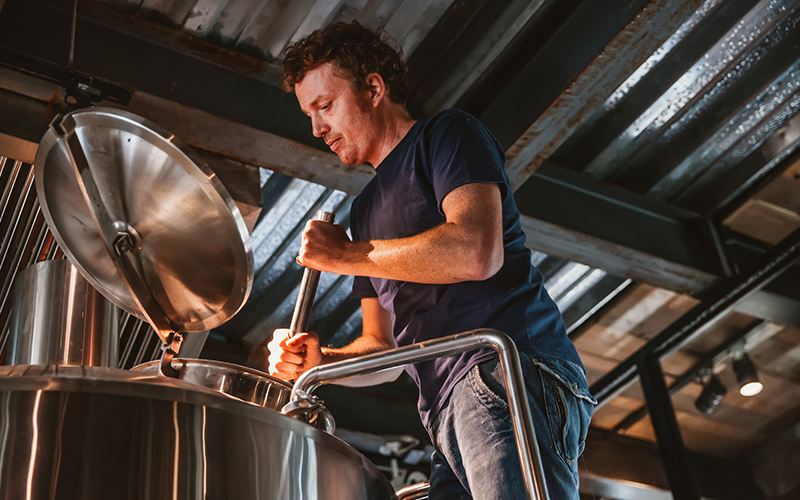 Do you frequently import goods or supplies across the EU?
If you do, we can extend your goods in transit cover to include transit within EU countries. This means that if something should happen to your goods on the road, you will have cover in place.
Maintaining your microbrewery equipment
5 top tips for durable and safe craft brewing equipment
Most insurers won't pay out for equipment which has broken down due to negligence or lack of care. Furthermore, if injury or illness is caused by equipment which hasn't been properly cleaned and maintained, you could be held liable and your policy may be considered void. We take a look at what you should do keep on top of equipment maintenance.
Cleanliness is king
When it comes to any food or drink product, cleanliness should be one of your top priorities to avoid contamination. It's important to regularly clean and descale the exterior surfaces of brew vessels and maintain a regular cooler floor cleaning routine. In environments which are constantly wet and humid, you need to prevent microbial growth and biofilm formation by sealing the gaps in brewery floors.
Practice preventative maintenance
When running a craft brewery, there's a lot to keep on top of and a lot of moving parts. Make sure to implement a strict maintenance schedule and stick to it to ensure that parts are getting oiled, cleaned and replaced at the right times. If any of these parts are tricky to get hold of, ensure you work this into your schedule, so they're available when required.
Consider your piping
Many microbrewery owners do not consider their piping systems as a main priority; however, they play an essential role in keeping your water clean and your building running. When you first choose your piping, consider its lifecycle and maintenance requirements. In order to keep it running at full efficiency and to keep costs down, you will need to consistently adhere to these. If your piping is nearing the end of its lifecycle, make sure to replace it in good time.
Maintaining draft beer equipment
Many microbreweries have in-house draft beer equipment for tours or in-house pubs and bars. If you have this inside your microbrewery, it's important to consider the refrigeration, cleanliness, and pressure of your equipment. It's equally as vital to keep glasses and bottles clean as well as any faucets, coils, hoses and so on.
Technology
It's not just your brewing equipment you need to think about either. Small businesses are some of the primary targets for hackers due to often not having the right level of defence in place. To put yourself in the best possible position, invest in cybersecurity software and ensure your staff are fully trained in cyber safety measures. Talk to the team at The Insurance Centre to find out how cyber insurance could help your microbrewery business.
The rise of microbreweries and craft beer
We take a look at how craft beer hit the big time.
For anybody wishing to be successful in the UK beer market, there are plenty of hurdles to overcome before you get there. From levied higher taxes and regulatory costs on beer to a fierce level of competition, you will need to remain focused to make your mark on the market and retain a profit.
With that being said, many consumers are now veering away from mass produced beer brands and are opting for craft and small batch beers. In fact, in a study conducted by pub chain Brewhouse and Kitchen they found that 65% of the UK now prefer craft beer to their mainstream counterparts. Throughout the year of 2019, the sale of craft beer skyrocketed up by 48% – faster than any other beer category. *
As the surge of microbreweries continues to rise along with public demand, many of these are now seeing their products stocked not only in pubs and bars, but also in supermarkets and corner shops.
To ensure you hit any challenges head on and accommodate your business' future endeavours, it's wise to ensure you have the right insurance policy in place to act as a safety net.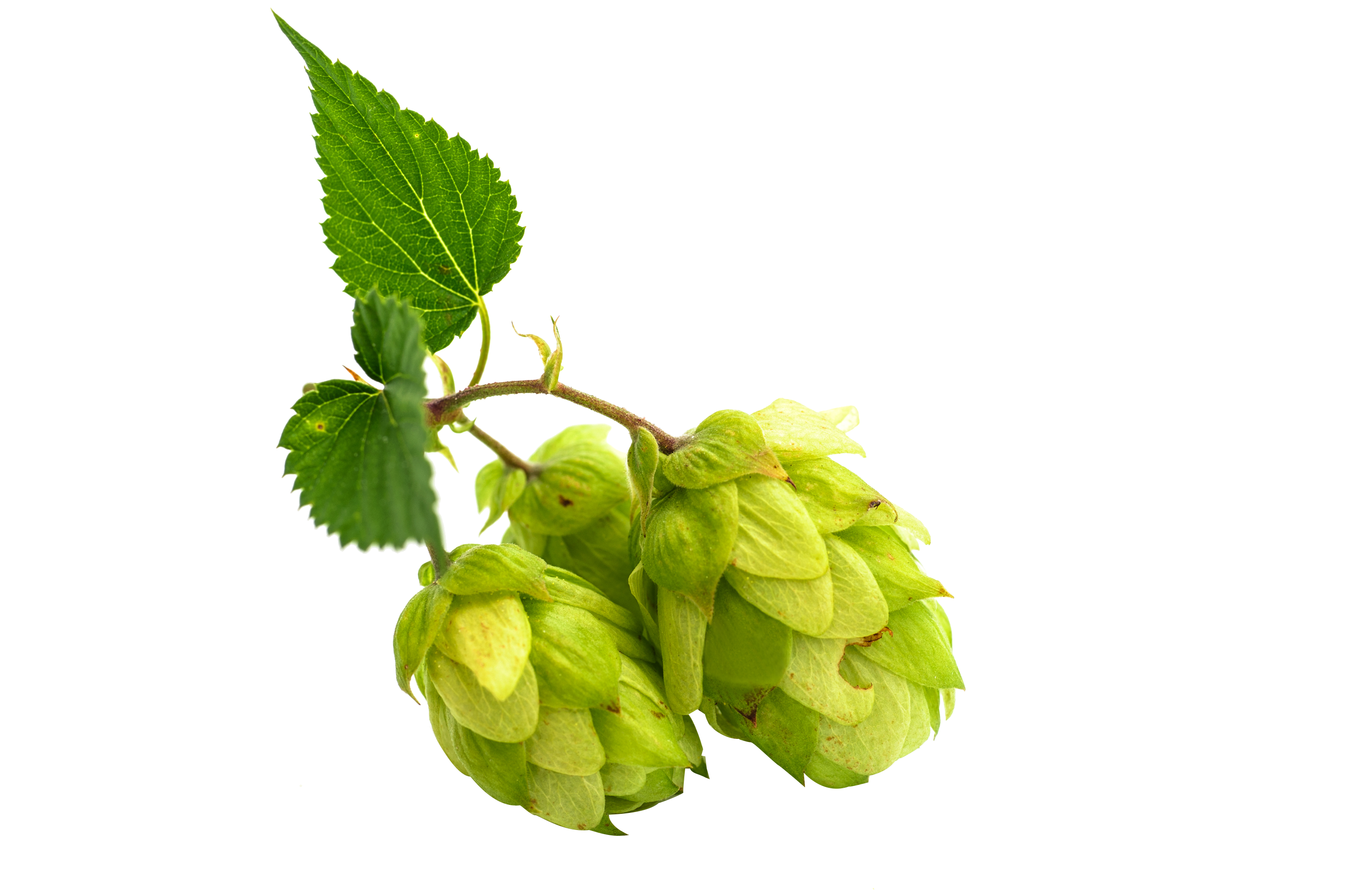 Considering a startup microbrewery?
If you're thinking about starting your own microbrewery, we take a look at what you should consider in those early stages.
Hone your craft
While many owners of microbreweries are seasoned brewers, other may simply enter into the industry with a working knowledge and a sound appreciation for beer. If you're part of the latter, it's worth at least undergoing a short brewing course or working as an apprentice for more experienced brewers before you go full throttle.
Running a microbrewery is more of a lifestyle and less of a 9-5 occupation. It's time consuming, physically demanding and a lot of hard work. You will need to have a strong working knowledge of this somewhat oversaturated market at all times in order to stay ahead of the curve and deliver a product which is distinctive and delicious.
Not only will you need to understand the price points of your product in order to not oversell or undersell your offering, but you will also need to understand what is required for the rent/mortgage of your property, the running of your equipment, marketing, packaging, staffing and so on. It's wise to have some initial capital to keep you going in the first few years of your endeavours.
Different types of Microbrewery Insurance
Public Liability Insurance protects you against claims made against your business if a member of the public suffers an accident/injury or their property is damaged due to your negligence.
Product Liability Insurance protects you against claims made against your business if a member of the public suffers an accident/injury or their property is damaged due to your product.
Should your stock become contaminated due to mould in bottles or a fault with your brewing equipment, this will protect the resulting loss of income including product recall.
Cover your tools and equipment against damage, loss and theft so that your business can get back up and running as soon as possible.
Protects your stock and equipment while on the road. This can be extended to throughout the EU if required.
We have been using The Insurance Centre for a good number of years and they have always offered very competitive prices and they also answer any questions and queries efficiently.
Being able to call or visit the office has meant I've not had to spend time trying to contact insurance companies, which has enabled me to concentrate on other areas of our business.
I highly recommend this company and wouldn't consider using anywhere else for our insurance needs. They are centred around customer care and the dedicated team are friendly, approachable and highly professional.
TIC are a company that care and they always go the extra mile.
Lancaster
|
The Insurance Centre has provided insurance services to our company for a number of years. Their approach to customer service is incomparable, with expert advice and the most competitively priced policies to suit our business needs.
The support continues all through the insurance process from obtaining the initial quotations, changes to the cover during the term of the policy and providing assistance during accidents and claims. The Insurance Centre responds promptly and professionally to any communication.
We would highly recommend the company to anyone who is looking for a helpful, friendly, proactive and efficient approach to insurance services.
| Bay Scaffolding Ltd
I found The Insurance Centre a great company to deal with when sourcing my combined brewery and tap room insurance policy.
Suzanne's advice was second-to-none, her attention to detail and tenacious approach meant that I was covered when my business was ready to open at a premium that was the most competitive amongst the quotes I had obtained. I will definitely be working with The Insurance Centre again in the future.
Carnival Brewing Company
|
Ourselves and a number of our extended family members have used The Insurance Centre for the past 30 plus years for both our business and personal insurances. Nothing is too much trouble and all our queries are dealt with swiftly. We could not recommend them highly enough.
High Net Worth and Property portfolio client
|
Frequently Asked Questions
Am I covered for events such as trade fairs, exhibitions and festivals?
Every policy is different. If you do attend these types of events, it is highly likely that you will need additional protection to both protect your business and to satisfy the requirements of the event organiser. We will work with you to establish the cover you need.
Am I covered for tours in my brewery and serving drinks?
To ensure you are properly protected when accommodating the public, we will work with you to establish the right levels of public and product liability for your requirements. It's essential to get your cover in place before starting diversification activities such as tours.
How much does microbrewery insurance cost and are payments flexible?
As every microbrewery is different, it's tricky to determine how much it will cost on an individual basis but many SME microbreweries can expect to pay low minimum premiums. Dependent on the level of cover you need and how you diversify your brewery, the price of your cover will change accordingly. However, it is worth using a broker with a knowledge of the market in order to find the most competitive and relevant deal.
Get a quote
Simply include your details and message in this form and we will be in touch as soon as we can. Please do not submit any sensitive information.
* Required