Shop and Office Insurance
Tailored policies for your peace of mind
Running a business can be incredibly rewarding, however, it comes with many challenges. It's vital to make sure that you have the correct level of cover to protect your business and ensure you can keep up and running in the event that something should go wrong.
The nature and size of your business have an impact on the type of cover you will need, a policy that works for one company won't necessarily work for another. We'll work with you to find out the potential risks to your company so we can arrange a policy that meets your requirements.
Key Features
Good in transit
Seasonal stock increase
Property claims management
Exhibition cover
Public/Employers/Products liability
Contents and stock
Business interruption
Shop front
Vandalism/theft
Fire
Hotel and Guest House Insurance
Taking the stress of finding cover out of your hands
In a hotel/guest house, you have a high turnover of guests coming in and out at all hours. In this sort of environment, it's clear that you should assume nothing and expect the unexpected. We can arrange comprehensive cover to protect you in the event that things don't go to plan.
We're keen to take a hands-on approach to find you the right insurance for your business. We'll talk you through exactly what you require based on the size and location of your hotel or guest house, as well as identifying any additional cover that may benefit you.
Key Features
Public/Employers/Products liability
Business interruption
Buildings/subsidence
Theft by employees
Contents insurance
Freezer and food content
Loss of licence
Legal Expenses
Cyber attacks
Pub and Restaurant Insurance
Because the right insurance doesn't always come on tap
When you're running a pub or restaurant, you need to be adaptable and think on your feet. It's often a fast-paced lifestyle and owners are usually pretty tough when faced with a crisis. However, a great insurance policy does help.
We can provide you with the assurance that if something does go wrong, you have financial protection to keep you on your feet. We'll look at where your premise is situated, any events you host, such as open-mic nights, and ensure that your unique business has a tailored policy.
Key Features
Buildings and contents insurance
Public/Employers/Products liability
Fire
Theft/vandalism
Business interruption
Freezer and food content
Accidental damage
External signs
Loss of licence
Giving you confidence in your cover
We'll work with you to get an understanding of your business so we can determine exactly what cover you require.
It can be difficult to find the time to leave your premises unattended.
That's why we can arrange to visit you to conduct a full assessment of your requirements.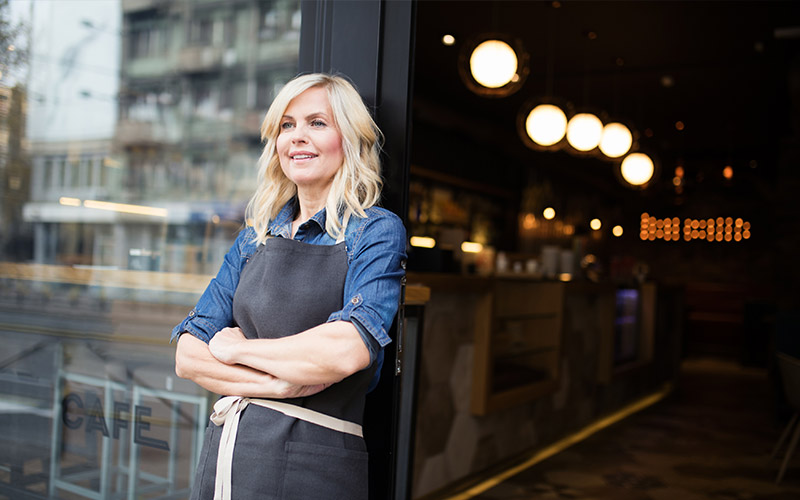 Are you underinsured?
Underinsurance is a huge issue for many SMEs. We'll look at your size and projected growth to ensure you're covered now and in the future.
Common risks associated with SMEs
We take a look at commons risks currently faced by SME's
Risk assessment as an SME is essential in order to put sufficient risk management measures in place. We can help you identify risks specific to your business, whether you're a retail park, a country pub or a local store.
Weather damage/fire
Weather damage and fire are a huge cause of insurance claims in the UK. In order to mitigate against these risks, it's best to get properly insured for all eventualities. If you live in a high-risk flood area, it's important to protect yourself against the financial repercussions of flooding, yet unexpected extreme weather can hit anyone – even if you don't think you're directly at risk.
Crime – theft/vandalism
Theft is particularly prevalent in properties which are left unoccupied overnight, particularly for those situated in a heavily populated area or a location with a high crime rate. To minimise your risk and to ensure your insurance policy pays out in the event of theft and vandalism, make sure you have adequate security measures in place to help prevent such an event from happening.
Liability
Whilst only Employer's Liability Insurance is a legal requirement, if you get caught out and are found to be liable for injury or damage to a person or their property – you could find yourself subject to court fees, defence costs and possibly a large compensation payment.
What type of liability cover do you need?
There are three main types of liability cover
Liability cover protects companies and its members against liability claims made against them for damage or injury to people or their property. It covers the cost of areas such as defence, legal costs and legal payouts.
Public Liability
Public Liability Insurance isn't a legal requirement, although some local authorities might require you to have it. Its purpose is to cover any damages awarded to a member of the public due to an injury or damage to their property caused by you or your business.
Employers' Liability 
If you employ one or more members of staff, you are legally obliged to take out Employer's Liability Insurance for a minimum of £5m. This will cover you if an employee or ex-employee make a claim for illness or injury caused by your business, including compensation costs and legal fees.
Product Liability 
If someone, or their property, has been damaged or injured by a product sold by your business, they have grounds to make a claim against you. Even if the product wasn't manufactured by your business but includes the name of your business or if you have repaired/refurbished it, you may still be liable.
Protecting your premises against vandalism and theft
Ensuring the safety of your premises and your guest's property 
Security is an important consideration for your business to protect your buildings and contents/stock. If insurers find that adequate security is not in place, this could prevent a potential payout.
When you run a hotel/guest house, you not only need to account for yourself, you are also responsible for ensuring the safety of your customer's/guest's belongings.
That's not to say that you will be held solely responsible for them, but if it's found that their property is damaged or stolen due to the negligence of your business – then you may be held fully liable.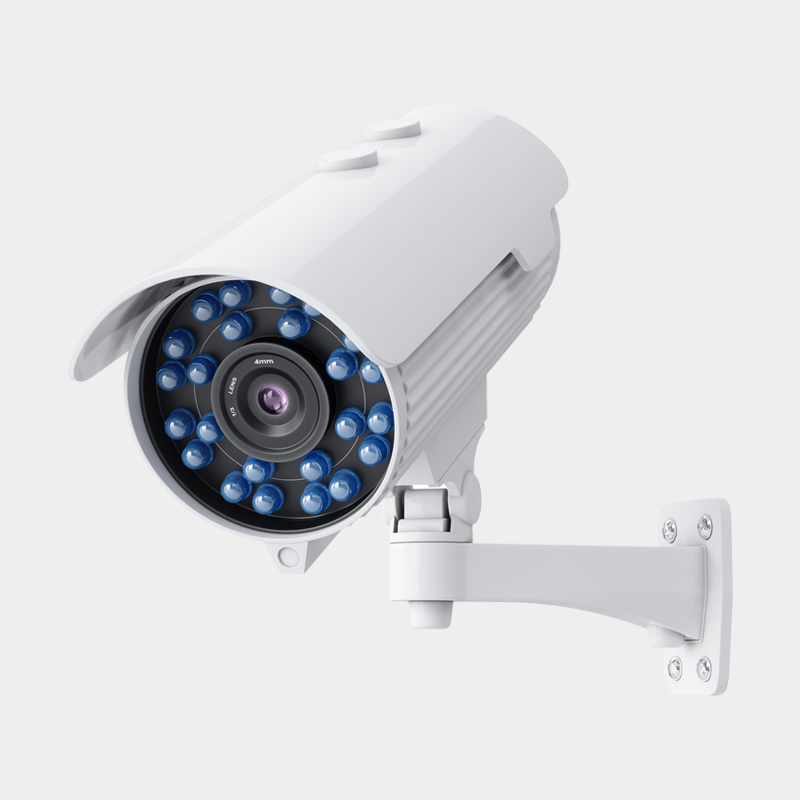 Securing your property
Does your business have sufficient security in place?
There are steps you can take to maintain the overall security of your hotel.  This will promote a safe environment, in turn reducing the risk of theft and vandalism.
Alarms
CCTV
Sprinkler systems
Passive infrared lighting (motion sensors)
Lock stock away at night
Keep till drawer open and empty overnight
Invest in high-security locks
Keep important items in a Eurograde safe
Additional Cover
Cover your goods whilst they're in transit in case anything happens to them on the road.
An electrical failure or employee error can compromise the contents of your freezer resulting in costly replacements. This cover can take care of the cost.
Arrange cover for the financial implications of employee theft, including money and property.
We have been using The Insurance Centre for a good number of years and they have always offered very competitive prices and they also answer any questions and queries efficiently.
Being able to call or visit the office has meant I've not had to spend time trying to contact insurance companies, which has enabled me to concentrate on other areas of our business.
I highly recommend this company and wouldn't consider using anywhere else for our insurance needs. They are centred around customer care and the dedicated team are friendly, approachable and highly professional.
TIC are a company that care and they always go the extra mile.
Lancaster
|
The Insurance Centre has provided insurance services to our company for a number of years. Their approach to customer service is incomparable, with expert advice and the most competitively priced policies to suit our business needs.
The support continues all through the insurance process from obtaining the initial quotations, changes to the cover during the term of the policy and providing assistance during accidents and claims. The Insurance Centre responds promptly and professionally to any communication.
We would highly recommend the company to anyone who is looking for a helpful, friendly, proactive and efficient approach to insurance services.
| Bay Scaffolding Ltd
I found The Insurance Centre a great company to deal with when sourcing my combined brewery and tap room insurance policy.
Suzanne's advice was second-to-none, her attention to detail and tenacious approach meant that I was covered when my business was ready to open at a premium that was the most competitive amongst the quotes I had obtained. I will definitely be working with The Insurance Centre again in the future.
Carnival Brewing Company
|
Ourselves and a number of our extended family members have used The Insurance Centre for the past 30 plus years for both our business and personal insurances. Nothing is too much trouble and all our queries are dealt with swiftly. We could not recommend them highly enough.
High Net Worth and Property portfolio client
|
Frequently Asked Questions
I am sometimes required to relocate my stock and equipment, are they still covered whilst in transit?
Yes, if you have goods in transit cover in your policy then your stock and equipment will remain covered whilst on the road.
My hotel has an in-house restaurant, will this be covered in my insurance policy?
If your hotel or guest house has an on-site commercial kitchen or restaurant, this will need to be highlighted to us. It may be that there are a few stipulations or additional cover features to consider but these will be investigated on an individual basis.
Does my insurance cover me for general wear and tear?
Generally no, wear and tear is not usually covered by insurance as you are expected to maintain the property and keep it in good condition.
Get a quote
Simply include your details and message in this form and we will be in touch as soon as we can. Please do not submit any sensitive information.
* Required